The perfect website engages with your Online Visitors, Sets your brand apart
Ultimately it will generates more Business & we're experts in Website Design that drive results. 
WEBSITE DESIGN
High quality website design with mobile responsive capabilities.
SEO & ROI TRACKING
We will optimize your site for high rankings
eCOMMERCE DEVELOPMENT
Start selling your products online to potential buyers with a online store.
SOCIAL MEDIA
We will find your audience, and then tailor promotions to them weekly or monthly.
What Makes Us Different?
We're an award-winning company with a passion for the online experience. Whether you need to solve a problem, refine an idea or start from scratch we're here to help you go big and do it right. As a Web design agency, we're best known for innovative website design. Our passion for customized websites is rooted in knowing that great work will truly impact our clients' business.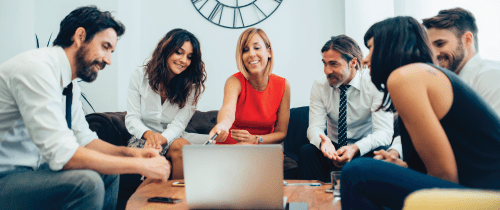 What We Do
WEBSITE DESIGN
Exhibit your products and services online.
Read More
WEBSITE REDESIGN
We make website useful to you & your coustmers.
Read More
DIGITAL MARKETING
Targeted, measurable & interactive marketing.
Read More
E-COMMERCE
Buying and selling of goods via electronic channels
Read More
GRAPHICS DESIGN
Graphic mark used by commercial organizations.
Read More
SEO SERVICES
An aspect of having a successful business.
Read More
IOS-ANDROID DEVELOPMENT
Android Smartphones/Tablet Apps and Cross Platform Apps.
Read More
Testimonials
"Found long term partner. Great Team. Accomodating. Recommended."
- MD, Ecommerce Store -
"great work. i would like to work with them again on future projects..."
- Manager, Automobile Store -
"I was very pleased wit h their work. They were professional and on time and understood english perfectly. they were responsive..I will definitely hire them again"
- CEO, Pet Products -
"Fast Delivery, 100% accurate, thank you for the excellent work ! I would love to work with this team in the future"
- CEO, Software House -
"Very willing to work hard if you explain the details precisely, Thank you Definitely recommended!!!!"
- CEO, Play School -